Your Top 5 Sanitising and Safety Gear Essentials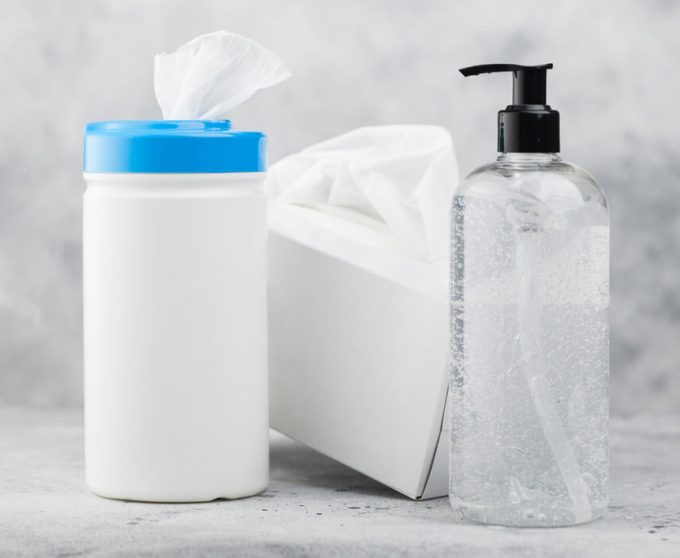 11/01/2020
Now more than ever it is crucial to maintain a clean and sanitised workplace. With cleaning protocols being very strict and stringent due to recent times, here is a list of the essential sanitising products and safety gear you'll need.
Hand Sanitiser
For quick, effective sanitation, hand sanitiser is ideal. It has a variety of benefits, including accessibility, as it is travel friendly and requires less time to apply than handwashing. It also doesn't promote antimicrobial resistance and is less irritating to the skin than soap and water.
We offer a highly effective foaming skin sanitiser that rapidly kills 99.999% of bacteria, available in 1L Cartridges, 400mil pump bottles and 50mil personal packs.
Sanitising Wipes
Sanitising wipes are perfect for easily disinfecting surfaces, particularly those that are frequently touched. Alpha Cleaning Supplies stocks Dettol wipes and wipe refills and we highly recommend them to our customers.
Gloves
At Alpha Cleaning Supplies we stock a range of safety gear in Perth, including cleaning gloves. Cleaning gloves protect your hands from chemicals and skin irritants, which is why they should always be used when sanitising.
We stock Extra Heavy-Duty Black Nitrile Gloves, which have been designed for those working in all industries. Unlike some gloves, they are 100% made from nitrile powder, making them latex and odour free. The fingers are textured for extra grip, and the gloves were designed with comfort in mind, so you can wear them for extended periods of time. The low sweat technology will let you feel comfortable wearing them, whilst the high puncture and chemical resistance mean you'll be protected from incidental splashes and other irritants too.
Wipes
Fabric wipes are an ideal replacement for waste rags and tea towels. They can be used wet or dry, with the scrim reinforcing providing durability when wet, so you won't have to worry about them falling apart while you're sanitising.
They can be used for a variety of purposes, from wiping down the table to preparing food. With the choice of roll or single sheet dispensing, you'll be able to pick which suits your sanitising needs better.
Ultimately, for a cost-effective general purpose wipe, you can't go wrong with Kimberly Clark's Wipers.
Disposable Clothes Protectors
Disposable clothing protectors are a great way to protect clothing during all activities, and when you're sanitising, they'll especially come in handy. Instead of sanitising your clothes afterwards, you can simply dispose of the clothing protector.
The Abenda brand, in particular, is designed to protect against fluid and food spillage.
Why choose Alpha Cleaning Supplies
Alpha Cleaning Supplies should be your next stop for all your sanitising and cleaning gear essentials, from wipes to clothing protectors.
For over a decade, we've been supplying high-quality, reliable and effective commercial cleaning products to businesses in Perth. We believe in exceptional products and customer service, so you can rest assured that you will be in safe hands with us. If you have any questions about our products, contact Alpha Cleaning Supplies or have a chat with our friendly team on (08) 9414 8777. We even provide maintenance and repair services!
---
Related Articles: 
The 3 Steps to Building up Your Janitorial Supplies
Essential Chemicals For Your Home