About Us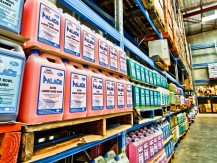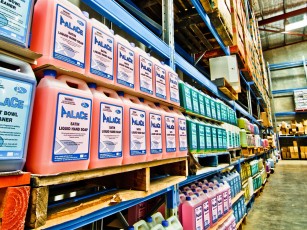 Our products are sourced from leading manufacturers and are regularly ordered by business and home owners throughout regional and metro Western Australia.

We professionally clean your home or business with a meticulous attention to detail. Whether you require high pressure cleaning, stripping, sealing or general cleaning services, we are well-equipped to deliver efficient cleaning services of a superior quality.

Our cleaners are backed by experience and training, with many holding accreditations in the cleaning industry. Using only professional technicians, we can repair and maintain cleaning machinery at your site or in our specialised facility.

We stock a range of spare parts for your vacuums, sweepers, burnishers and other cleaning machinery. Machinery is also available for hire from our state of the art Cockburn Central facility.
Using our wealth of product knowledge, we have developed our own environmentally friendly cleaning products. The Palace range does not use any carcinogenic ingredients, making it an effective and safe cleaning solution that is soon to be distributed worldwide.
Since 2004, Alpha Cleaning Supplies has provided cleaning products and services to businesses and homes throughout Western Australia.

Touted as the A-Z of cleaning, Alpha provides a full spectrum of services, offering superior cleaning, products, spare parts and machinery hire as well as maintenance and repair services.

We ensure our leading range of products remains amply stocked, so you have what you need, when you need it. Our very own range of cleaning products has been developed to fill a niche for allergy tolerant, carcinogenic free cleaning solutions. The Palace is an effective and environmentally friendly product for your home or business.

With a commitment to old fashion service and cleaning know how, we are well equipped to provide top quality cleaning services to distributors, corporate clients, commercial cleaners and the general public.

Contact our friendly consultants today to discuss our cleaning products and services.